Become a Member!
The BC Reptile Club is a non-profit organization. Your membership fees go directly back into the club. The funds allow us to put on our wildly popular Reptile Expos, as well as donate to the local non-profit societies. There would be no club without our Members!
Fees:
Single person – $20
Family* – $30
*Family includes 2 adults, and up to 3 children.
Please email the Membership Secretary for a membership form and other important details, or for any inquiries you may have.
There are many benefits to becoming a Paying Member of the BC Reptile Club.
Every Paying Member will receive a Membership Card! Just show your card (where applicable) to receive these benefits;
Members Only Discounts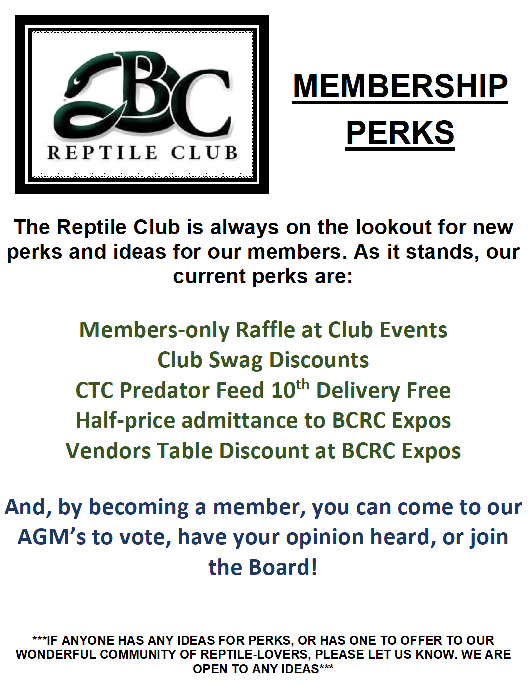 For more information on CTC Predator Feed, click here!
And more to come!
If you would like to contribute a Membership Perk to the BCRC, please send us an email.