Revenues & Expenses
As a registered non-profit association, the BC Reptile Club tries to be as transparent as possible about our revenues and expenses. Our last fiscal year's operating expenses and revenue are broken down below, along with brief explanations as to the break downs you see.  We invite anyone with questions about this breakdown to contact us.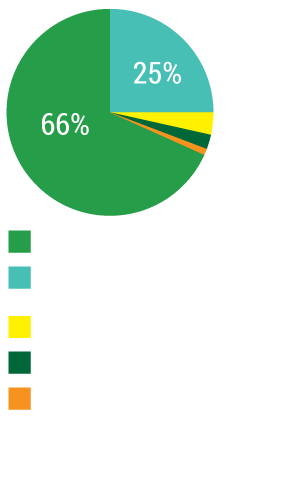 The majority of the BCRC's revenue comes from our Spring and Fall expos. The public paying admission and vendors renting tables is primarily what keeps us going and allows us to be an active part of British Columbia's exotic pet community.
If you wish to help but are unable to attend an expo or have a vendor table, we invite you to sign up for a Membership or get in touch with us to make a donation. We appreciate every bit of help!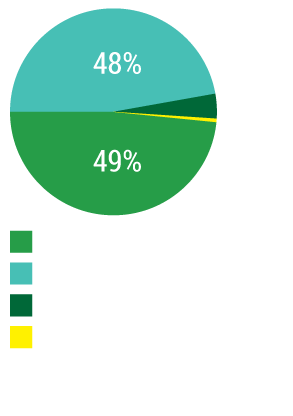 The majority of our expenses come from our Spring and Fall reptile expos. While the primary function of the BCRC is not to host expos, it takes the majority of expenses because it brings most of our operating revenue (see Revenue), allowing us to help more in our community. Our expos also help us work towards our Club's mission, and support our community of hobbyists and breeders.
Expo expenses include…
Hall rental
Daily vet checks at the show
Insurance coverage
Advertising
Supplies
Supply storage
Our major goal of 2019 is to address the need for more exotic pet rescues.
In 2019, two of British Columbia's largest reptile and amphibian rescues are gradually closing their doors. This will leave a huge gap in our community as the need for rescues is not slowing down, and the majority of mainstream rescues do not accept exotic pets. Thus far, we have been helping address this by starting a pilot rescue fostering program, and some of our surplus funds from last year have been diverted to intake vet bills to facilitate this. We are hoping our pilot program will be a success, and that we will be able to expand it into a fully realized fostering program in the next few years.
As always, our other goals are to continue growing and supporting our community, while promoting responsible animal care and the importance of conservation.